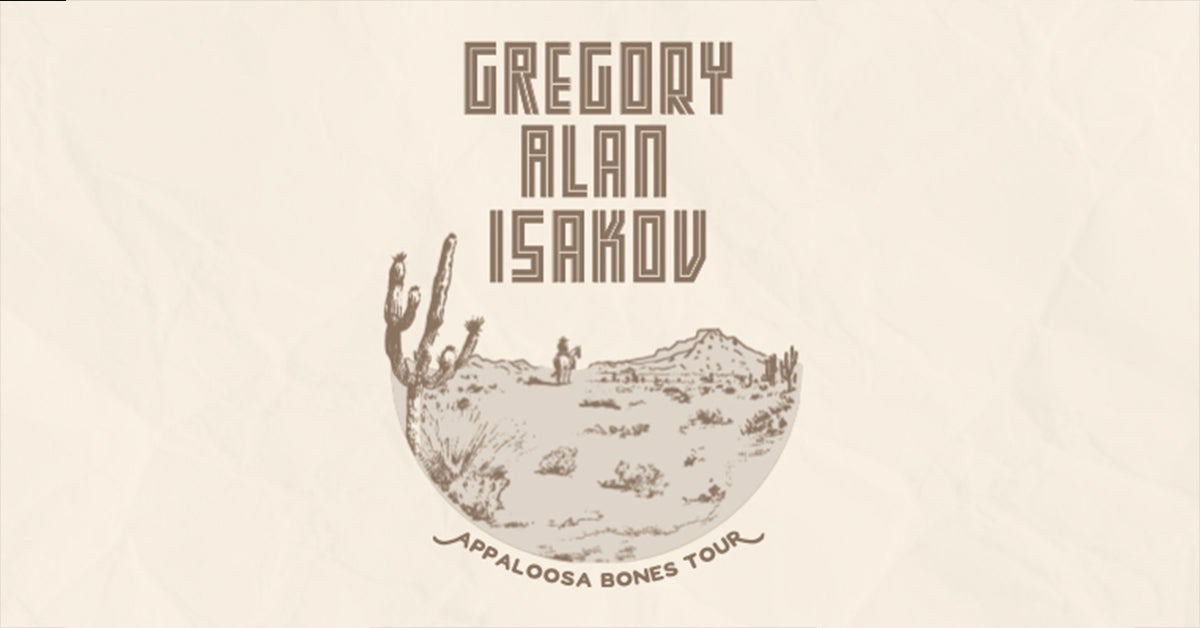 Born in Johannesburg, South Africa, and now calling Colorado home, horticulturist/musician Gregory Alan Isakov has cast an impressive presence on the indie-rock and folk worlds with his five full-length studio albums: That Sea, The Gambler; This Empty Northern Hemisphere; The Weatherman; Gregory Alan Isakov with the Colorado Symphony; and Evening Machines (nominated for a Grammy award for Best Folk Album). Isakov tours internationally with his band, and has performed with several national symphony orchestras across the United States. Isakov recently announced a new record, Appaloosa Bones, which will be released on August 18th, 2023 (via Dualtone/Suitcase Town Music). The highly anticipated Appaloosa Bones is Isakov's first record in nearly five years. "The Fall" (out now) is the first single from Appaloosa Bones and is described by Atwood Magazine as "a hauntingly beautiful song of life's trapeze act." When he is not on the road, Isakov runs a small farm in Boulder County, which provides produce to CSA members, restaurants, and Community Food Share (a local food bank).
$1 per ticket will benefit NAMI, the National Alliance on Mental Illness, the nation's largest grassroots mental health organization dedicated to improving the lives of individuals and families affected by mental illness. https://www.nami.org
Showtimes
Saturday,
March
2
8:00PM
8:00 PM
Stay in Touch
Love live music as much as we do?
Sign up for exclusive updates, offers, and events to be the first to know all things ACL Live!