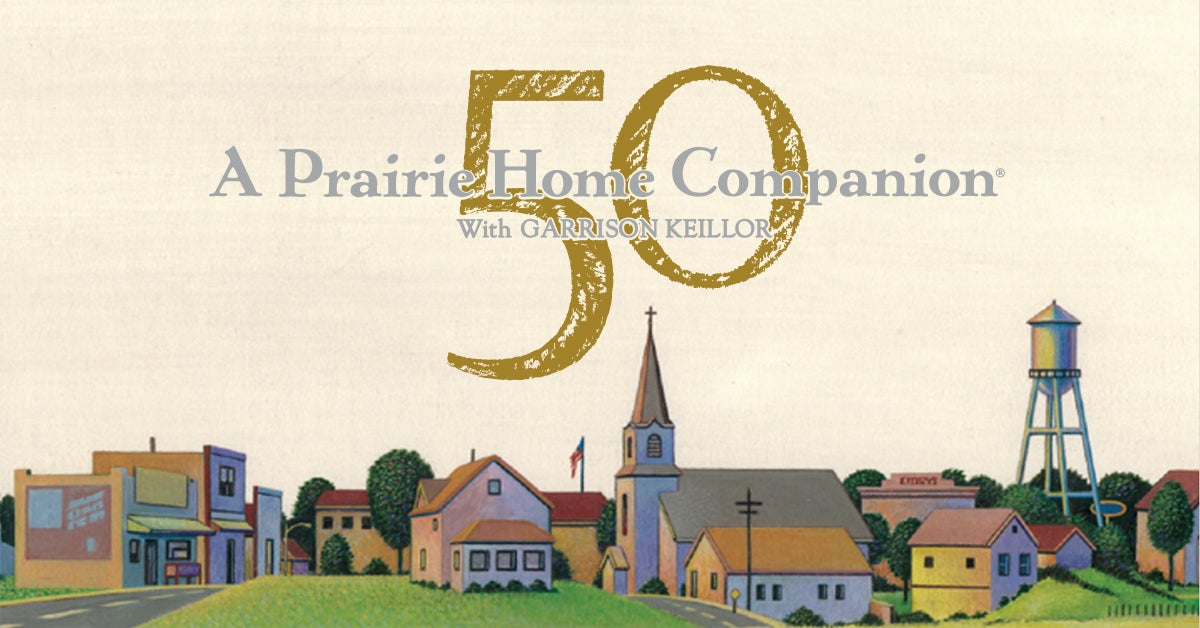 Almost 50 years ago — on July 6, 1974 — Garrison Keillor hosted the first broadcast of A Prairie Home Companion, and the perennially popular weekly radio show remained on the air until July of 2016, with its music, comedy sketches, and accounts of life in tiny Lake Wobegon (where the women are strong, the men are good-looking, and the children are all above average). Since the show ended, the author and humorist has continued to take the stage at venues nationwide — much to the delight of legions of fans.
In the coming months, Keillor takes A Prairie Home Companion's 50th Anniversary Tour across the U.S., leading up to the half-century milestone in the summer of 2024. (See upcoming tour dates below.)
The tour had a highly successful kickoff this past July in Lancaster, Pennsylvania. Upcoming stops include Nashville, Galveston, a sold-out performance at New York City's Town Hall, and more — each show packed with stories, music, the one-of-a-kind audience sing-along intermission, Keillor's musings on the topic of CHEERFULNESS, and the fan-favorite News from Lake Wobegon,
Joining Garrison are charming singer-actor Christine DiGiallonardo, dazzling vocalist Heather Masse, the ever-popular Royal Academy of Actors (Tim Russell, Sue Scott, and sound-effects wizard Fred Newman), music director/keyboardist Richard Dworsky, and others to be announced.
Born in 1942 in Anoka, Minnesota, Garrison Keillor developed a love of writing in childhood. "I started out with a No. 2 pencil and pads of paper, then acquired an Underwood manual typewriter with a faint F and a misshapen O," he says. Five years after getting a job in public radio "doing the 6 a.m. shift Monday to Friday, because nobody else wanted to get up so early," he wrote a piece for The New Yorker about the Grand Ole Opry and got the idea to launch A Prairie Home Companion.
These days, his in-person humor-filled shows are a treat for folks young and not-so-young. He has written dozens of books —including novels, a book of sonnets, a collection of limericks, a memoir, a political homily, and most recently, Cheerfulness. His biweekly online column can be found on Substack.
Showtimes
Sunday,
February
25
7:30PM
7:30 PM
Stay in Touch
Love live music as much as we do?
Sign up for exclusive updates, offers, and events to be the first to know all things ACL Live!