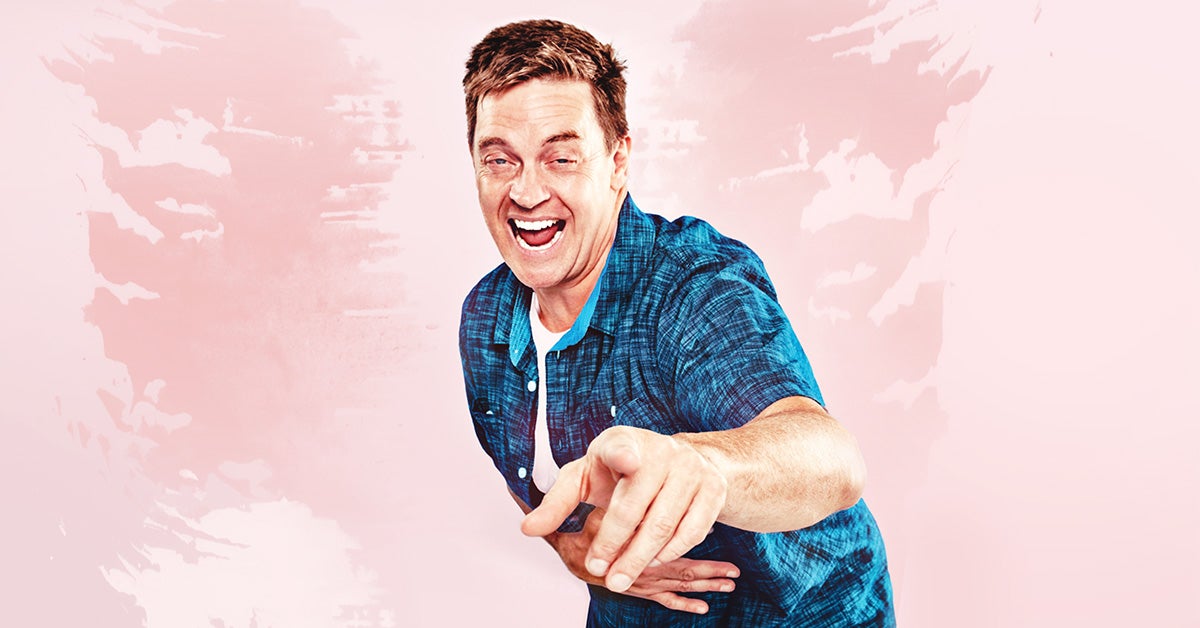 Not long after Jim Breuer did his first official standup gig in Clearwater, Florida, in 1989, industry folks began asking him, "What's your point of view?" "I don't know…" He searched for a meaningful response to a ridiculous question. "To make people laugh?"
The freewheeling, New York bred comic storyteller – who made the list of Comedy Central's "100 Greatest Standups of All Time" - is hotter than ever, a global touring sensation and regular presence on radio and television whose rabid audience, he's thrilled to note, is filled with "lifetimers." Once folks see him live, they're hooked. Breuer estimates that 78% of his fans have seen him "five, six, seven" times. It's becoming a family thing, with parents even bringing young teens to see the family man and father of three daughters, all providing genius "dad" material for his sets. Having evolved both personally and professionally since the beginning, Breuer's pleased to say he's been F-word free for ten years and counting.
"My job as a comic is to talk about the many great loves of my life, recognizing that yes, we are all on borrowed time but we can still enjoy life with a passion and not get caught up in all the madness," Breuer adds. "There are always things that can become an obstacle to our happiness, and the big three for me that I smack into most are divisions in the family, financial struggles and health issues. For me, there's no better feeling in the world than making someone laugh and knowing that I've inspired or healed someone. It's nice when people tell me I'm funny, but the ones that keep me going are the ones who come up to me and say, 'Can I just tell you, I just lost my mom, and you healed me. That's the first time I've laughed in ages.' Or 'My wife and I were fighting, we just experienced death. We knew seeing you was going to help. Thank you. We needed this so much.' We're not here for very long, and we're all stuck here together. Everybody needs to laugh and be uplifted. We're here to take care of others. I'm on a mission to lift you in the only way I know how."
Showtimes
Saturday,
January
13
8:00PM
8:00 PM
Stay in Touch
Love live music as much as we do?
Sign up for exclusive updates, offers, and events to be the first to know all things ACL Live!