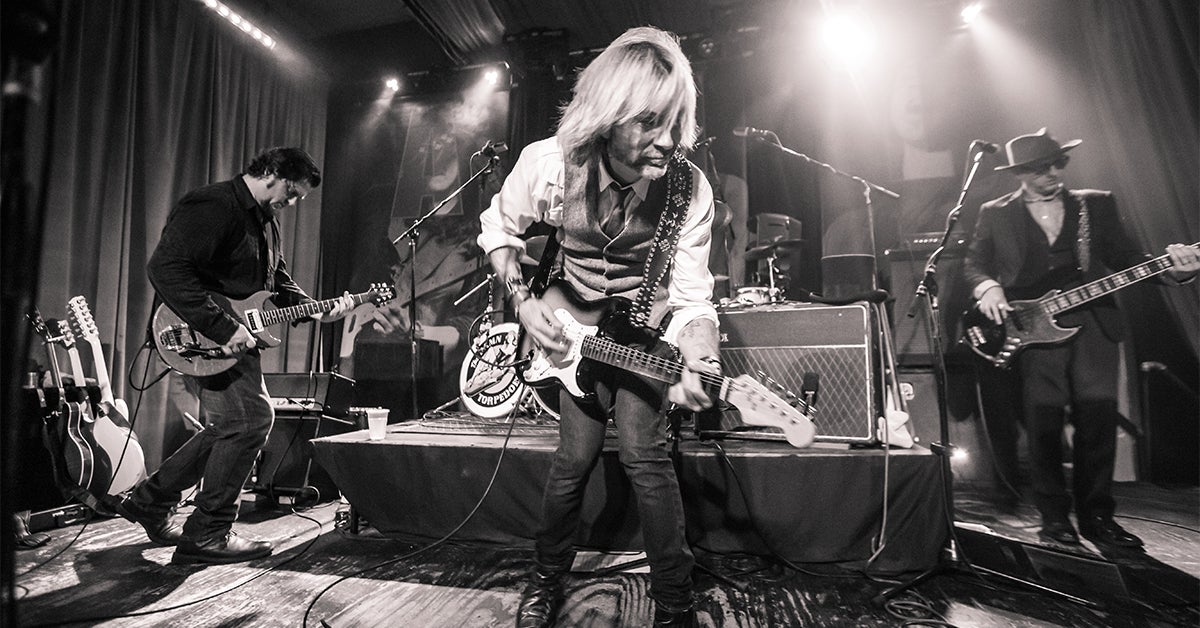 The Damn Torpedoes have it: attitude, mojo, chemistry, skill, and determination, and they use all that to pay tribute to an American band, who spanning four decades, were the pure embodiment of the same, Tom Petty and the Heartbreakers. Starting in the mid-70s and stretching to his untimely passing in late 2017, Tom Petty, along with his band, the Heartbreakers, churned out a seemingly endless amount of unforgettable classic rock gems. From "American Girl" and "Into the Great Wide Open" to "Free Falling", "Mary Jane's Last Dance", and beyond, they left an indelible mark on the American pop cultural landscape. Such staying power is a testament to the fact that the whole is always greater than the sum of its parts. While no one will argue with the fact that Tom Petty was one of our greatest songwriters, Tom himself would've told you that he couldn't have done it without his band. Amazing musicians like Mike Campbell and Benmont Tench contributed to a sound that's unmistakably the Heartbreakers.
The Damn Torpedoes formed in 2009 and inadvertently (and coincidentally) played their first show on Tom's 59th birthday. They have regularly paid tribute to one of America's greatest rockers and songwriters ever since, while developing an ever-deeper connection to his music. The band's name is a play on the seminal 1979 Petty album, Damn the Torpedoes, and its members are long-time Austin musicians who have fashioned themselves in the mold of the Heartbreakers; guys that have been around the block, but attack Petty hits like a hungry, young band out to conquer the world. By emphasizing intangibles like chemistry and staying power, The Damn Torpedoes recreate the sound and feel of one of the world's greatest rock 'n roll bands. Painstaking attention to detail — tones, arrangements, harmonies, performance and look — give the audience an experience that's as close to Tom Petty and the Heartbreakers as they're going to find.
Showtimes
Friday,
January
12
8:30PM
8:30 PM
Stay in Touch
Love live music as much as we do?
Sign up for exclusive updates, offers, and events to be the first to know all things ACL Live!