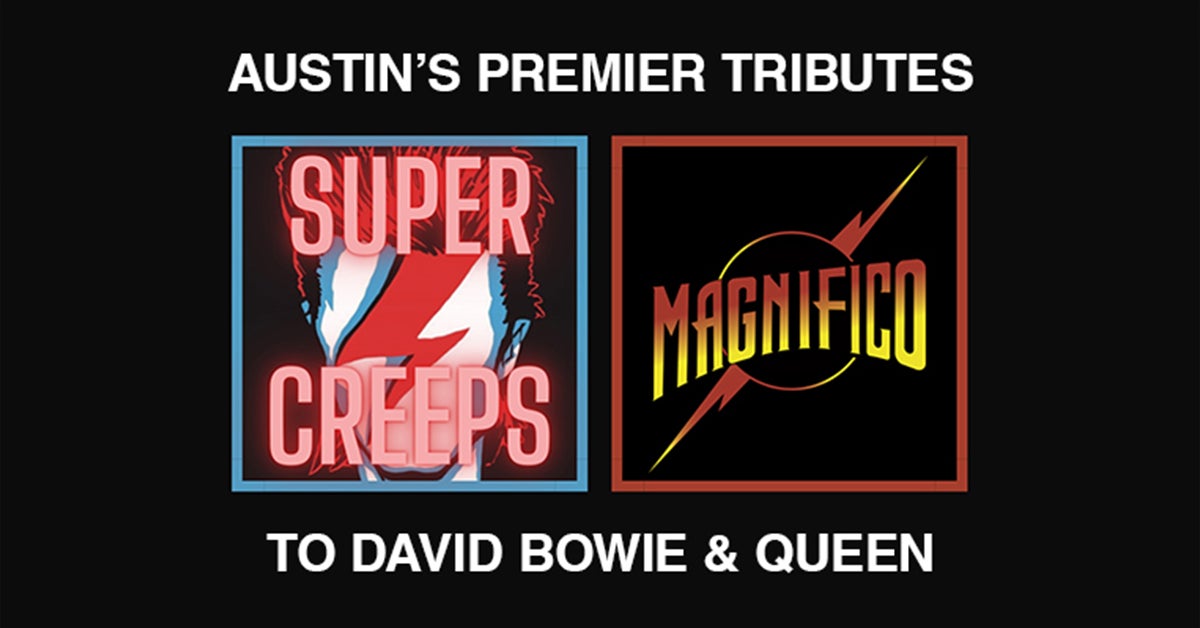 For over a decade, Super Creeps has been Austin's preeminent tribute to the music of David Bowie. The all-star lineup of some of Austin's finest players (35mm, Son y No Son, Como Los Movies, Afrofreque) delve deep into Bowie's rich catalogue, while sharing a special affinity with his "Berlin Years" era of the late 70's. No stranger to experimentation (as with Bowie) they performed with the Andrea Ariel Dance Company for The Bowie Project: A Rock and Roll Soundpainting, a live remix and deconstruction of the music of David Bowie.
The King of All Queen Bands! Magnifico, Austin's outrageous Queen tribute, have been rocking Austin audiences for over a decade. Their electric and audacious live performances have shared the stage with Weird Al Yankovic, Reggie Watts, and have appeared at the Long Center, SXSW, and Fun Fun Fun Fest. "Guaranteed to blow your mind!"
Showtimes
Saturday,
December
30
8:30PM
8:30 PM
Stay in Touch
Love live music as much as we do?
Sign up for exclusive updates, offers, and events to be the first to know all things ACL Live!