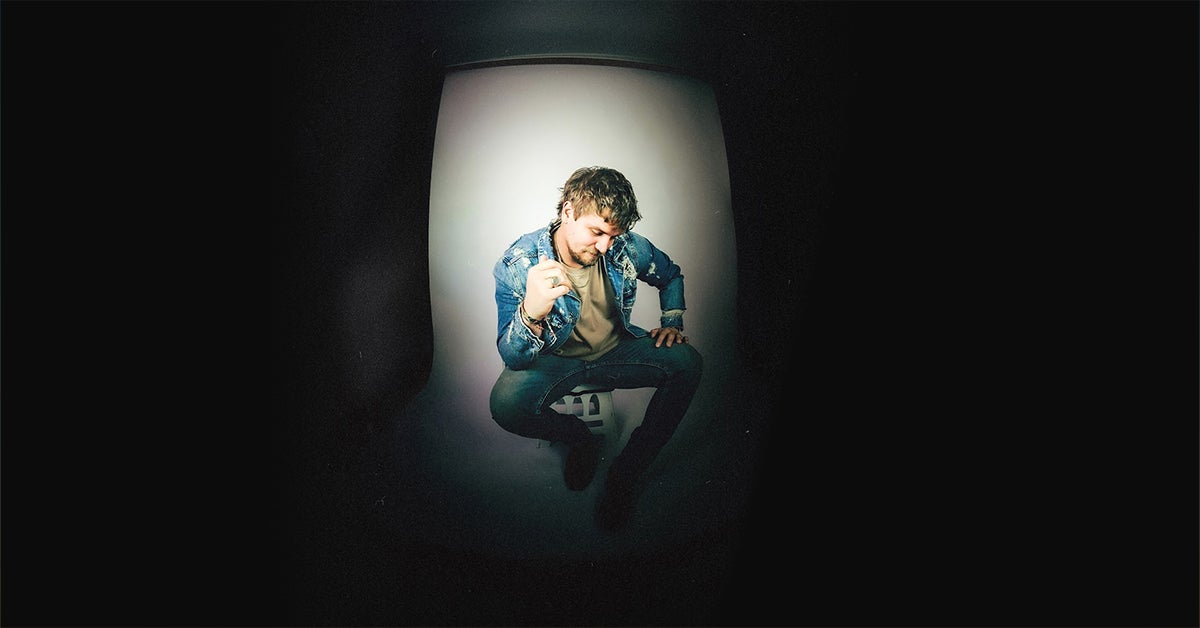 Born & raised in Nashville TN, Levi Hummon naturally has songwriting in his blood. Originally expressing his talent via visual art, Levi took an early interest in painting, which he studied at college in St. Petersburg, FL. It was in St. Pete that Levi's musical talents first revealed themselves. At the close of a significant relationship, he was drawn to writing songs – songs of his life and relationships. It wasn't long before Levi realized his need to move back home to cultivate his songwriting craft; so back to Nashville he went.
Levi began to make his imprint on the Nashville community through regular co-writes with his father, Grammy Award winning songwriter Marcus Hummon ("God Bless The Broken Road"), and a regular rotation of writers who would join them. Levi loved relating to a listener through the stories he could craft. It wasn't long before word spread of Levi's talents, and he found himself writing with the greats such as Nathan Barlowe, Andrew Dorff, Shane MacAnally, Josh Osborne, Jimmy Robins, Trevor Rosen, Jonathan Singleton and of course, Marcus Hummon. Learning to always bring in his own ideas and point of view to a writing session, Levi quickly streamlined his unique style. "You're letting someone into your world which is really vulnerable," says Levi. "I write from a reflective & personal place and ultimately I couldn't see anyone else singing these songs."
As a member of a multi-generational music family, Levi Hummon certainly appreciates his roots. While Levi is very much his own person & artist, he strongly values giving credit where it is due – and he finds himself fortunate to have his family be part of his journey. In addition to his father's musical foundation, Levi draws inspiration from his mother, Becca Stevens, who founded the socially conscious & philanthropic organizations, Magdalene House and Thistle Farms (a residential program and social enterprise made up of women who have survived prostitution, trafficking, and addiction). This became a natural place for Levi to become involved where he further witnessed how music can provide a healing effect to those whom have suffered tremendously. "Thistle farms has always been a family to me," says Levi. "There is so much knowledge to gain from spending time with the women. It makes me want to always forgive, never take anything for granted, and love everyone."
Continuing to develop his personal sound, Levi found himself in great company while in Nashville. Marcus and Becca casually had their friend and Hall of Fame Songwriter, Desmond Child over for dinner, where Levi played a few songs. Desmond's reaction was profound and immediate – he insisted on working with Levi. Soon after, Levi's tune "Make it Love," was featured in Child's film, Two: The Story of Roman & Nero, which appeared on the short list of nominations for the Oscar's "Best Original Song". That was just the beginning for Levi. With overwhelming support from Nashville's music community, Levi signed with Fletcher Foster's management and entertainment company, Iconic Entertainment Group.
Levi has recently signed with The Valory Music Co (Big Machine Record Label) who roster includes Reba, Justin Moore, Brantley Gilbert, Thomas Rhett, The Mavericks & RaeLynn. "As our Country format ebbs and flows, it's always so important from an A&R perspective to look past what's happening now and make some moves on the future direction," said BMLG President & CEO Scott Borchetta. "Levi's unique vision and incredible artistry is exactly the kind of musical move we want to make now. This is a very significant artist signing." Hummon is currently in the studio with producer Marshall Altman (Frankie Ballard, Marc Broussard, Amy Grant and Eric Paslay) recording for his first full-length album.
Showtimes
Thursday,
January
11
8:00PM
8:00 PM
Stay in Touch
Love live music as much as we do?
Sign up for exclusive updates, offers, and events to be the first to know all things ACL Live!